It's due to sleet here this afternoon, but was a lovely sunny morning. We decided to be productive and get the 'market' chillies potted out to give the seedlings a chance. We'd loosely scattered a handful of self harvested seeds on the off chance...well, looks like most of them germinated..haha

Here's the propagator.





Making toilet roll pots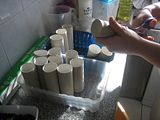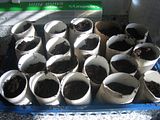 Transplanting seedlings into the pots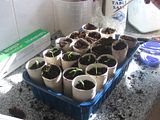 Look at the little roots, awwww




One toilet roll pot tray finished, so another one started and filled...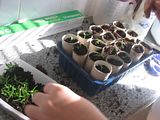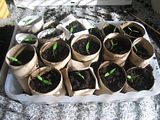 At this point we ran out of toilet rolls and reverted to seedling pots ;)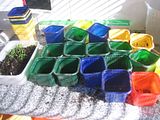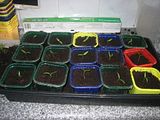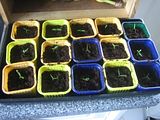 After filling 30 seedling pots I decided to give the last few seedlings a fighting chance in a pot instead of throw them out.




So we have 30 seedling pots, plus 14 seedlings in a pot in the greenhouse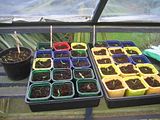 Plus 26 seedlings in toilet roll pots on the kitchen windowsill, they'll go in the greenhouse next weekend when I've made a bit of room.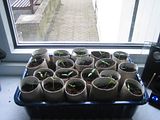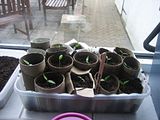 56 chilli seedlings, plus some overflow!! From self harvested seed, I'm very pleased :)

A quick potter outside shows that the Brundall mint has started to show growth from the root that was planted.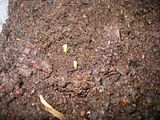 And the Rhubarb has some lovely growth on :D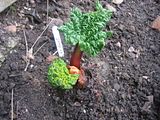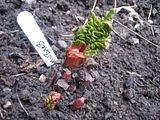 That's all we're doing this weekend, a lazy Sunday afternoon awaits! :)