Chilli seedlings everywhere, so time to get potting on :) They'd started to get secondary leaves and were looking pretty strong...but oh so many of them. Anyone who knows me personally, look at your birthday/wedding/easter/christmas (delete as appropriate) present ;)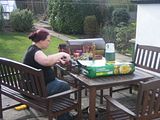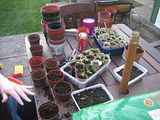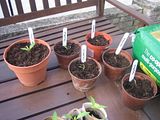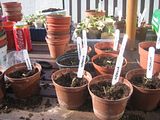 They're now in the greenhouse to grow on a bit, the chilli seedlings from the greenhouse are now in doors to catch up a bit :)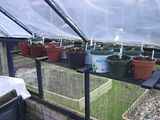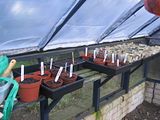 The lovely bit of bacon rind that we retrieved from the netting on top of the potato bed. Looks like the foxes had tried to bury it, got confused with the netting and left the rind behind. Hubby will be filling more bottles with compost activator this week ;)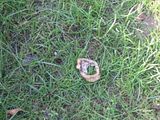 Emptying out our now activated compost bin ready to get the onion bed planted up.



We retreived some red worms from the wheelbarrow to chuck back in the compost.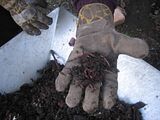 Abi is a bit bemused by the size of her gardening gloves :)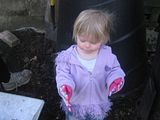 Compost goes on here Daddy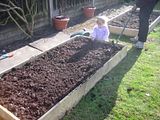 Three good rows set up for 55ish Red Baron onion seedlings.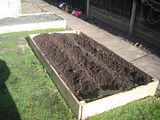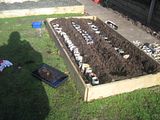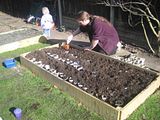 Using the netting again, as it seems to have worked well with the potato bed :)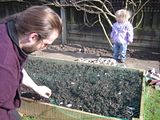 Unfortunately, after planting the bed we had all these onions left over.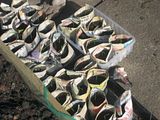 So after a little bit of logistical discusion, we've re-allocated the bed that was to be used for runner beans. We've planted two rows of onions in the bed, leaving a large middle row for runners still to go in once they're started off.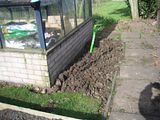 Worm of the week award goes to....




While working the bed over, we had to replace the edging stone as it had been put in on a weird angle for some reason.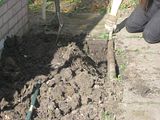 Getting more compost :)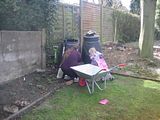 Two rows of 18 onion seedlings in the overflow bed :)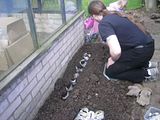 We took advantage of the extra daylight of the new DST to replace some panes on the greenhouse with the new heavy duty polythene.




Abi was determined that Daddy was measuring it all wrong...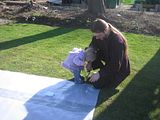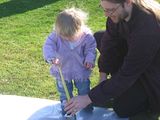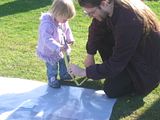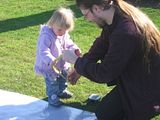 Oooh, shiny...




Once the panes were replaced, we netted the overflow bed too




The fruits are all budding and blooming

Whitecurrant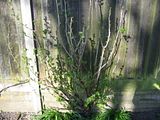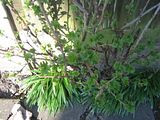 Loganberry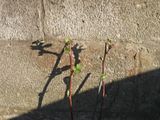 The Cherry tree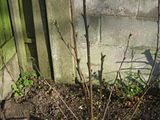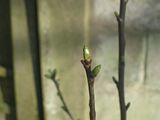 Blueberry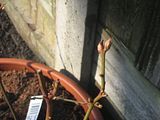 Oh look, there's a hole into the neighbours garden...I wonder what he's doing...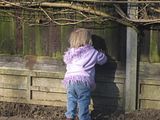 Strawberries!! well...soon ;)