Lot's of photos today, mostly because I'm really quite pregnant and so I'm stuck in superviser mode ;)

Busy morning so far, apple and cherry trees in and settled, a privet hedge pulled up out of the way, compost turned and new bed area levelled off. This afternoon we're back out to put some protective cardboard mulch around the garlic to try and stop it getting too soggy and to tidy up a little.



Tree roots being soaked for a bit while we get the holes ready.




Little peek at the rhubarb which seems to be going on well.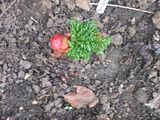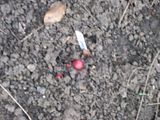 Bluebells coming through nicely




RTFM'ing ;)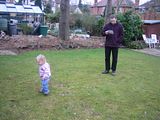 Digging an 'ole or two.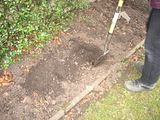 New growth on the strawberries. This is one of the plants that the foxes had dug up and ripped the leaves from.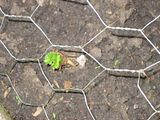 Cherry tree going into a hole 6inches wider than the roots, some general use compost mixed in and some feed. Abi helping with the last layer :)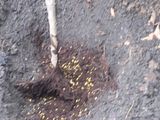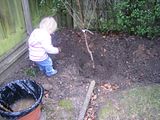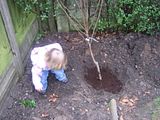 Using a strip of cardboard as a mulch around the base to prevent weed growth and protect the roots from any silly 'cold snaps that turn into a fortnight of snow' ;)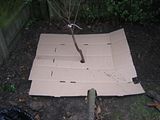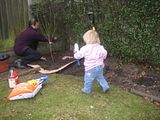 Abi bringing me a present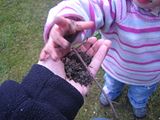 Now...at this point we'd decided to pull up some of the back privet (?) hedge. It serves no purpose apart from hiding the back wall and is full of thorns.

So we decided to remove the bit behind the cherry tree...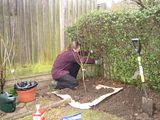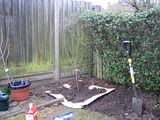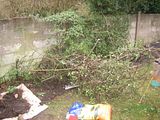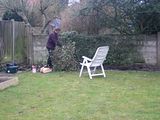 Om Nom Nom ;)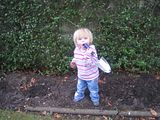 Apple tree going in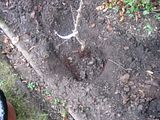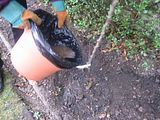 We then decided to remove some of the hedge behind the apple tree too...after doing a bit we decided to just rip the whole thing out. We've cut it all off, leaving some root growth behind. We'll dig that up in a fortnight when we have a bit more time.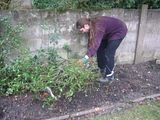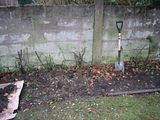 Showing the cardboard mulch weighted down with a bit of topsoil.




Abi being kept busy sorting my pots. (Got a rucksack full from a lovely freecycler!)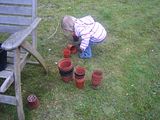 The carboard mulch going in around the apple tree




Abi volunteered to keep it weighted down...but we opted for the topsoil ;)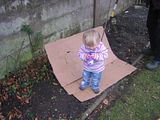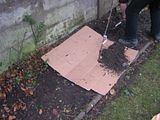 Abi stealing one of Steve's gloves




My red onion seedlings! Look at them go!




A random red onion we're going to try to grow to harvest seed from :)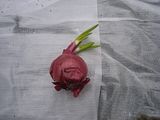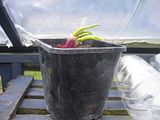 Abi supervising me




A little peek at the compost while it was being turned.




Another planting area to be worked on. A paving slab was taken up today, and we've levelled it off. At the moment using it for storage for the blueberry and potted whitecurrant, but I may put another raised bed in there ;)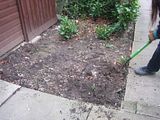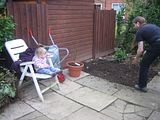 My chilli seedlings! :)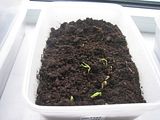 My existing chilli plant has had a lot of leaf drop, but has decided it's fruiting time again and is producing another chilli :)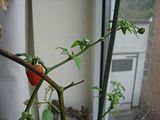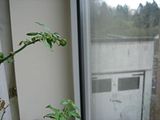 The front Magnolia tree is in bud too, I love it when this tree flowers..so beautiful.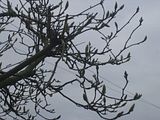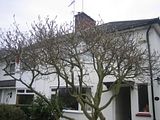 Phew, that's it so far. More work to do this afternoon!