Today was supposed to be my day of rest after having a busy day yesterday. It was my 21 week scan, all fine and healthy...and a little boy :)
However, the day was so lovely and sunny we couldn't resist going out for a potter.
The chives have resurrected themselves, yay


Pruning the whitecurrant bushes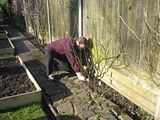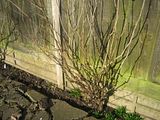 Under Abi's supervision ;)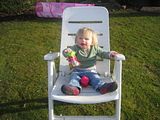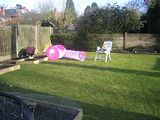 Transplanted one spare rooted offcut inbetween the two existing bushes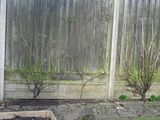 Left one potted in the greenhouse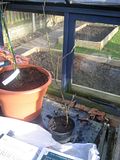 Weeding




Blueberry plant looking happy in it's pot. I'll put it outside next weekend, by which time I hope to find it a mate :)




Abi helping to do the weeding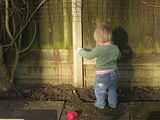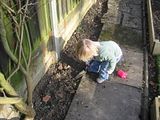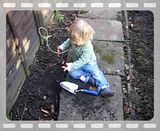 Pruning some spare vines off the unknown plant, with Abi's help ;)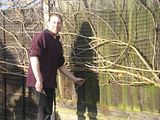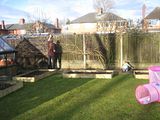 Loganberry and Strawberries looking good. One of the fox damaged plants has some new growth on it, so fingers crossed they both revive a little.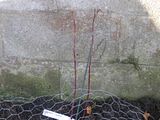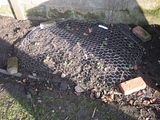 Garlic doing fine, hopefully will pick up a bit now the snow's gone!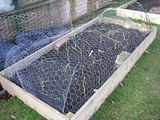 The split rhubarb is coming on well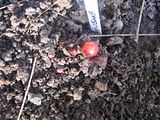 It was lovely to get out there and get started. Hopefully the seeds in the propagators will take notice of the better weather and start doing something :)