Finally got to B&Q, useless service, mostly empty shelves but managed to get the compost at least.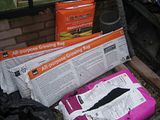 So managed to finally pot the blueberry plant in ericaceous compost after it coping for over a week in the greenhouse.




Bluebell shoots coming through! They're at the base of one of the whitecurrant bushes.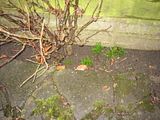 Starting work on the compost, bin on the left being mixed into the right side one.




Right side bin being mixed back into the left. We put a layer of crumpled newspaper in every foot or so.



Plus mixing in lots of 'compost activator' to keep it moist.




Abi looking on in wonder as daddy does lots of hard work.




Some cheesy shots while we were supervising :)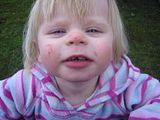 Abi felt guilty and started to help daddy ;)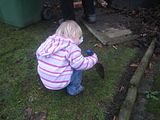 But soon gave up and went back to supervising