This week we've been mostly fighting the good fight against slug invaders! They've been nibbling at my radishes and attacking the chilli seedlings in the greenhouse.




We put some traps down to make sure it was the sluglings. We used an upturned bucket propped up with a brick, and some pieces of cardboard placed around the lawn and bits of soil.







And this is what we found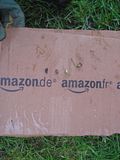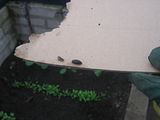 We made them squishy. Abi seemed to enjoy watching the squishing.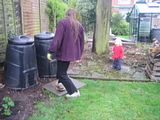 That night we decided to try yeast traps placed around the veggie plot, as according to 'the interwebs' this would be a good way to kill them.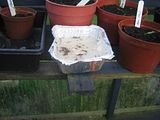 It may have killed some, we're not really sure as the ones we placed outside had been knocked over and the contents eaten by foxes. The greenhouse traps were empty.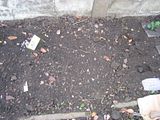 We gave up and are trying organic kid and pet friendly slug pellets while waiting for the Nematodes to be delivered ;)

In better news, the bluebells are about to bloom...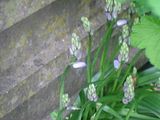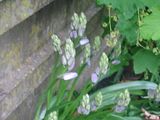 The rhubarb is starting to show some signs of life...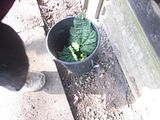 We planted three more strawberry plants kindly donated by a new friend. Her blog is in my recommended list to the right - http://countersthorpeallotment.blogspot.com/





The hops are growing at a rate of about 2 inches a day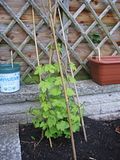 And finally, the Charlottes are showing some growth too :)