My habaneros are germinating! Woohoo! 3 so far out of 6, so not too bad :)



We earthed up a couple of the Rooster potatoes in the bags as they were getting tall. The Charlotte in the raised bed are coming along nicely.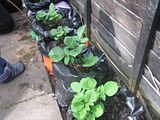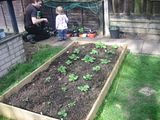 We prepped the last raised bed ready for some greenery. It has three rows of Rocket, three rows of Curly Kale and three rows of transplanted Spinach Beet.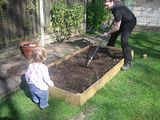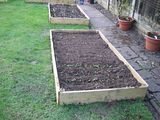 The Bluebells looking lovely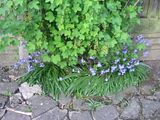 Carrots and Parsnips coming along.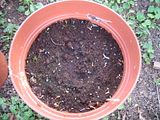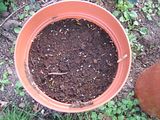 Cherry and Apple blossom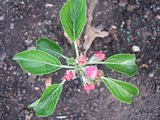 Some distance shots of the veg plot in action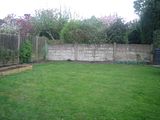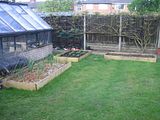 Netting over the new bed to keep the birdies and foxes out.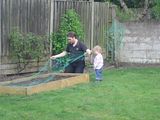 Greenhouse bed shots




Investigating the logistics of removing the 'arse plant'. It's the root of the unknown bigger bush to the left of Steve, but left to it's own devices grows to be about 6 foot high and 6 foot wide restricting access to the recycling bins.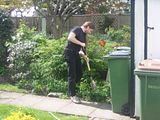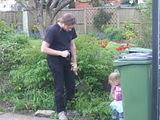 Abi decided it was more fun to watch from a distance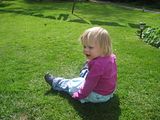 I agreed, phwoar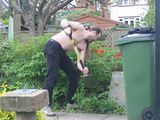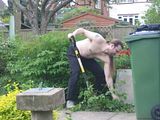 Steve had to pull up the paving in order to get as much out as possible, we put it back in place and poured sand into the cracks. There was a whole wheelbarrow worth of root removed.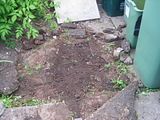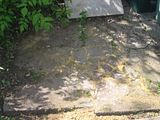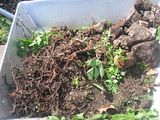 My self harvested bell pepper seed having a think about germinating.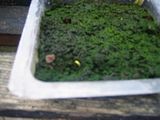 And we put 9 of the bigger tomato plants into growbags on the greenhouse floor :)