Well, I always wanted to be Felicity Kendall ;)

Busy busy busy busy. I am absolutely loving this time of year, all the harvesting and preserving. I've developed an addiction to chutneys and relish that have seen all of our tomato glut used up, and have my recipe for chilli jam ready to go for the red chilli glut..when they decide to ripen.

The red onion that we left to seed had two good seed heads mature. As well as seeds, little cloves/sets seem to have developed. They look pretty funky and hopefully mean we'll get a good harvest next year :D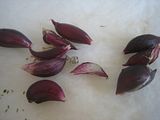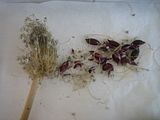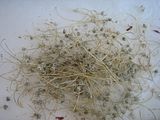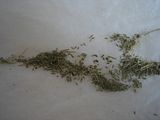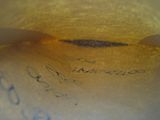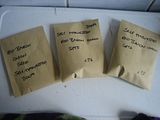 Catnip and Peppermint crumbled and stored.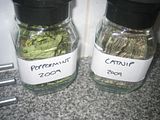 Lavender hung up, chives frozen and sage, oregano, rosemary and thyme hung up too.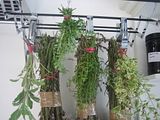 Abi showing off her funky wellies.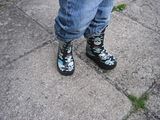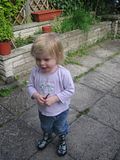 Squash and aubergine update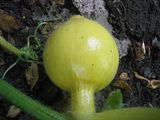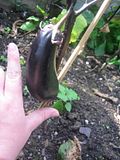 Toby update ;)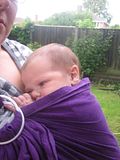 Caterpillars trying to eat my PSB :(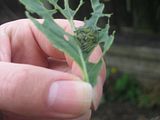 The two potato plants we planted recently seem to be taking off :D I'll cover these up as the weather cools down.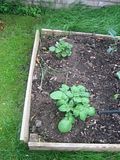 Some repairs made to the polythene panes


Curious cat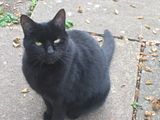 Abi helping with the weeding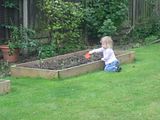 Mutant red onion :o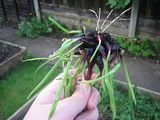 Time for tea! Lovely Lovely Teapigs English Breakfast, I think I'm addicted. I have a code for 20% off, if you'd like it just email me, or leave a comment and I'll get back to you.




Jalapenos - more on these later ;)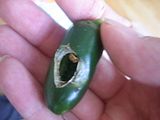 Nosy child ;)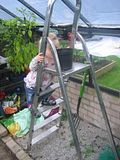 Because the banana trick worked so well on the tomatoes, we're trying to hurry up some red chillies to make jam with using the same method.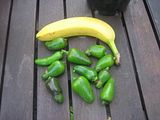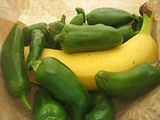 Jalapenos ;) Jarred up in white vinegar and the some of the seed harvested for next year.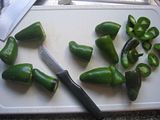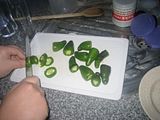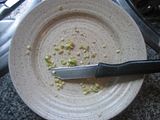 Home made piri piri ketchup :) Cheap ketchup + sugar +birds eye chillies = Nom





The dehydrator arrived! So dried and stored the lavender ready for the hops to mature.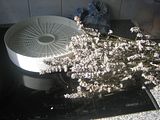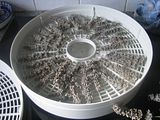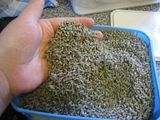 The hops are doing really well :) The lupulin glands are maturing and should be ready to harvest in a fortnight or so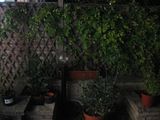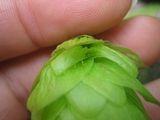 Homemade apple rings :)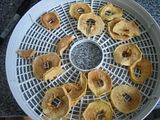 And the first habanero harvest. I picked the smallest ripe ones ready to chop and store in oil. They spent 4 hours in the dehydrator first to break down the flesh a little.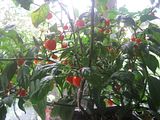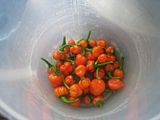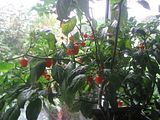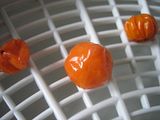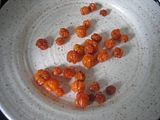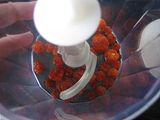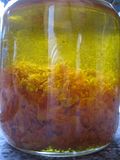 Om nom, the first 1/4 tsp of this is in a large batch of chicken and mushroom massala, will update on the effects next time ;)